Can you sell CBD Gummies Legally in Canada? The world today is all about booking business. Indeed, business isn't accessible, but at least you get the satisfaction of working for your growth and being your boss. There was a time when individuals were looking for a lucrative 9 to 5 job, but then people started realizing that the same amount of hard work in their own business could yield multiplied results. Several reasons pushed people toward the business industry: burnout in regular jobs, slow growth, office politics, low salaries, long working hours, etc.
A true businessman seizes a golden opportunity and has an eye for booming industries. There is a high probability of making huge profits if you enter the right sector at the right time. For example, there has been skyrocketing growth in the cannabis industry in the last few years, and it will grow even further in the coming years. Therefore, it is a golden time to enter this industry and be a top seller in the coming few years because the craze behind cannabis is here to stay.
Cannabis comes under a gray area due to the many confusions behind its legalities. While you may get big starry eyes thinking about the money potential in this industry, it is not a cakewalk to have a strong base in this industry. But confusion is no excuse to go against the law, so knowing how to legally sell cannabis products in your country is crucial. This article talks about how you can sell CBD gummies legally in Canada and the signs of a best seller. 
Selling CBD Gummies Legally In Canada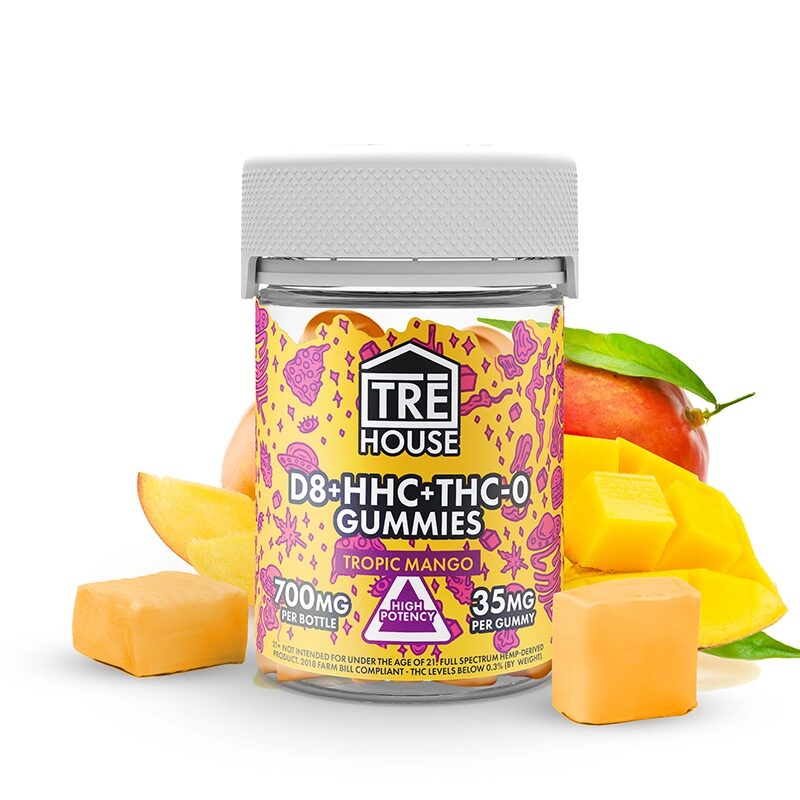 Image Credits: Delta 8 Gummies With HHC + THC-O – Tropic Mango | TRĒ House (trehouse.com)
CBD came under a highly regulated substance under Canadian law. According to the Access to Cannabis for Medical Purposes Regulation, CBD and the products containing CBD is legal in Canada, subject to certain restrictions. The Cannabis Act and CBD regulations clearly state restrictions on the manufacturing, production, distribution, and sale of cannabis in Canada. As part of its restrictions, Canada only allows CBD and its products in medical cases, which means that it is still not open to CBD for recreational purposes.
But, there is a ray of hope as Health Canada announced in July 2022 that they will soon have a final draft about 'health products containing cannabis that would not require practitioner oversight.'
Until now, only licensed sellers were allowed to sell CBD products to adults for medicinal purposes. But, this year can be a watershed moment for Canadian sellers as they may get approval to sell CBD edibles like gummies, etc., to all users without limiting medicinal and research purposes. 
How To Be A Successful CBD Gummies Seller In Canada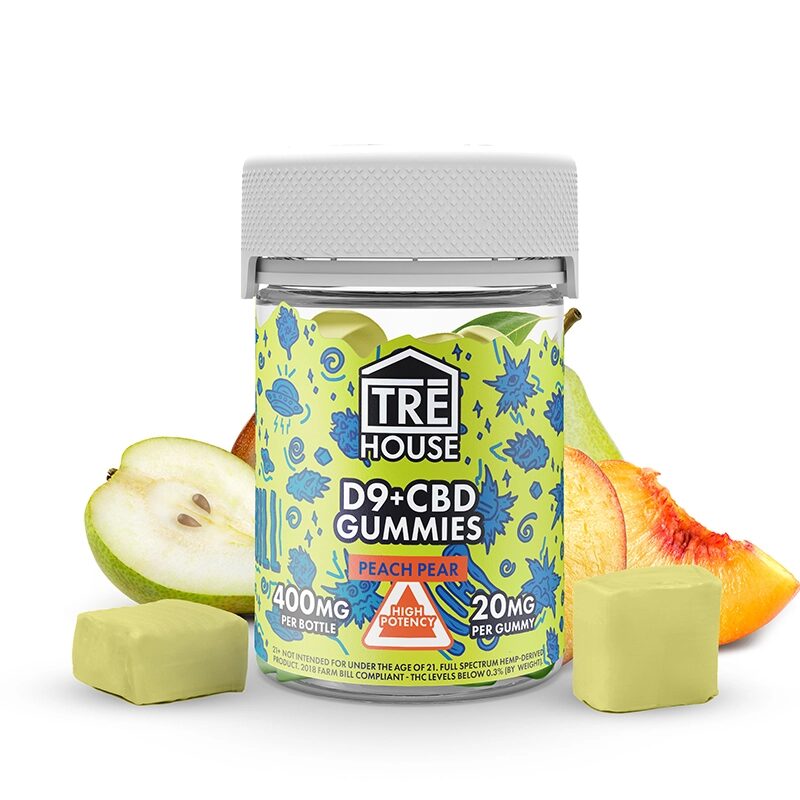 Image Credits: Delta 9 Gummies with CBD – Peach Pear | TRĒ House (trehouse.com)
Legal compliance is of utmost importance when it comes to the functioning of any business, but a lot more goes into becoming a successful seller. You have to pour your heart and soul into becoming a distinguished seller in this world full of sellers. Here are some valuable tips to become the same –
Always Ensure Quality Products 
No matter what product you sell, be it edibles, vapes, or anything else, ensure that the user gets the best quality product. Nothing works better than a top-quality product in forming a solid foundation of your goodwill in this industry.
Make Sure To Have An Online Presence
The world has transitioned online, and so has the cannabis business. There was a time when the dispensaries were the only places to get cannabis products ( other than the shady sellers !), but with the rise of e-commerce, thousands of sellers have their e-cannabis shops. This online presence is crucial because you would be able to reach a wider audience without much effort.
Never Shy Away From Having Customer Feedback 
You may consider yourself a best seller, but your business won't grow unless the customer thinks the same. You probably miss out on some loopholes, but the customers won't. Hence, it is advisable to reach out to customers offline or online and have their feedback about your edibles because it will give you a fair idea about the areas you need to improve, increasing the number of repeat customers.
Be Particular About Licenses And Compliances
No seller can be successful in this industry if they go against the law because you will always be prone to criminal proceedings against you. A seller won't be able to act freely if they always fear legal action against him. Also, there has been a significant shift among users who prefer edibles from licensed sellers as it ensures quality products than shady ones.
It is tricky to be a seller because the price should not be very high or very low. In either case, the consumer might shift to another seller. No one wants to empty their entire pockets in cannabis goods, so never keep the prices too high then the market rate.
Understand Changing Needs

 
The successful seller is the one who quickly adapts to the changing market needs and ensures its availability. For example, there was a time when traditional forms of cannabis ruled the industry, but now modern products like edibles, vapes, etc., are more common. So, if a seller won't change with the changing user needs, he would miss out on retaining his customers. 
If one follows the above steps, they can sell CBD Gummies legally in Canada. The key is to have a perfect blend of the above steps, as it will create a positive image of your products among consumers. It is best to mention details regarding the ingredients and effects of these products after consulting a specialist. Wrong claims can invite legal problems for the seller and diminish sales simultaneously. 
Conclusion
Canada has had a liberal approach toward marijuana-based products since 2018 but has strict regulations on CBD. The reason stated is that they wanted to have concrete information before allowing these products for recreational purposes. 
It is to conclude that CBD gummies are legal in Canada if a licensed seller sells them to an adult for medicinal or research purposes. But, the situation may alter as the statement by the authorities highlight that the country may allow such products for recreational use. In any case, it is advisable to thoroughly check the legal status and requirements before you decide to invest in this industry.